Self-Drive Baltic States Tour
This 10-days tour combines culture and nature. You will visit all 3 Baltic States capitals and explore 3 National Parks. This tour balance stays at capitals to learn more about history, architecture, and overnights at small towns to have a better feeling of local traditions and lifestyle.
Program
Self-Drive Baltic States Tour
Duration
10 days / 9 nights
ITINERARY
Day 1: Arrival in Vilnius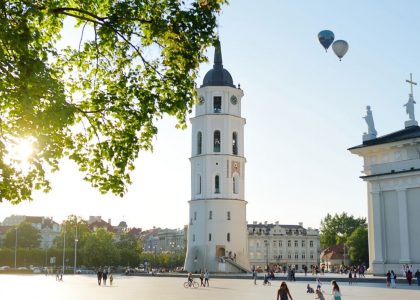 On arrival to Vilnius Airport, you will be greeted by a driver who will take you to your accommodation in Vilnius.
After settling in, the rest of the day is free for you to explore wonderful Vilnius Old Town by taking a relaxing wander through the maze of narrow cobbled streets passing old churches, parks.
Overnight in Vilnius
Day 2: Vilnius - Trakai - Kaunas - Nida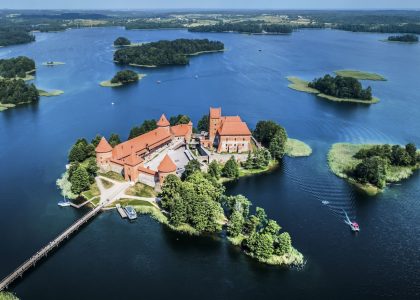 Collect your rental car in the morning and begin your journey to the Baltic Sea starting with the stop at Trakai – a cosy medieval town surrounded by picturesque lakes and forests. Trakai, located 30 km from Vilnius is a historical capital of Lithuania.
Continue Stop to Kaunas – second biggest city in Lithuania to explore its Old Town and have a lunch.
Continue to Klaipeda for a ferry to Curonian Spit. The long, thin Curonian Spit is both a UNESCO World Heritage Site and national park that provides numerous opportunities for nature lovers.
Overnight in Nida
Highlights
Trakai castle
Kaunas Old Town
This day is devoted to discovery of the UNESCO Heritage sight and the most carefully conserved area in Lithuania – the Curonian Spit. Here you will climb the North Europe's highest dunes, where you can see a panoramic view of both the Baltic Sea and the Curonian Lagoon.
Optional boat trip at Curonian Lagoon
Overnight in Nida
Highlights
Curonian Spit nature and wonderful Nida town
Day 4: Nida - Klaipeda - Palanga - Kuldiga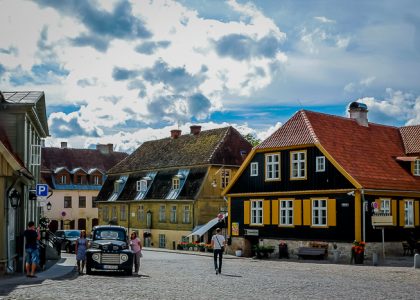 After breakfast leaving Nida and heading off to Latvia. First stop is at Lithuanian seaport Klaipeda to have a relaxed strought of its Old Town.
Leaving Klaipeda direction Palanga – Lithuanian summer capital. Palanga is worth stopping to visit Amber museum, have a short walk along the Baltic beach or lunch.
Afternoon drive to small town Kuldinga in Latvia, which is known throughout the country for its beautiful architecture. The rest of the day you can enjoy walking and exploring medieval town of Kuldiga. Depsite its small size this town offers quite a few options for good meal.
Overnight Kuldinga.
Highlights
Visit to Klaipeda
Palanga - Lithuanian summer capital
Kuldinga Old Town
Day 5: Kuldiga - Jurmala - Riga
Departure to Riga with stop at Jurmala. Jurmala is the largest seaside resort in the Baltic States. The town is known for its unique natural resources such as its sand dunes, pine forests. The town's architecture is represented by many styles including unique wooden architecture.
Early afternoon arrival to Riga where you will have the second half of the day to explore the charming Old town of Riga.
Overnight in Riga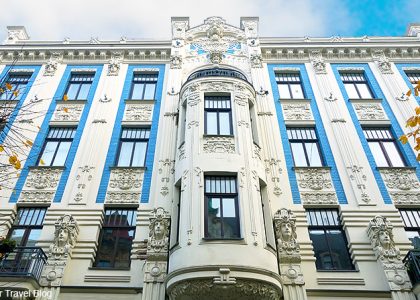 Free day in Riga to discover the Latvian capital on your own.
Enjoy the beauty of this ancient Hanseatic city, while strolling through the cobble-stone and picturesque streets of the historic centre of Riga and discover some of Riga's greatest examples of Art Nouveau.
Highlights
Riga city discovery
Art Nouveau architecture
Day 7: Riga - Sigulda - Tartu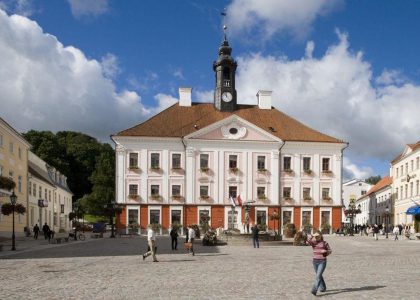 Departure to Tartu – second biggest town in Estonia.
First stop is at Gauja National Park located one  hour driver from Riga.
Gauja National Park offers a very picturesque walk in Sigulda and hike medieval castle ruins, hills, caves, cliffs, impressive forests and wonderful sights of river Gauja valley.
Optional: Sigulda Cable car which offers a ride over the Gauja valley, enjoying the view of a wonderful landscape over a distance of multiple kilometers In a height of 43 m above ground.
Afternoon arrival to Tartu – the capital of students in Estonia. Here you can visit the oldest university in Estonia, learn more about the country's dramatic past in the KGB museum, or bring your kids to see some old toys in Tartu toy museum. There are also plenty of wonderful restaurants and bars to try some delicious and traditional Estonian food.
Highlights
Gauja National Park
Tartu Old Town
Optional: Cable car over Gauja valley
Day 8: Tartu - Lahemaa National Park - Tallinn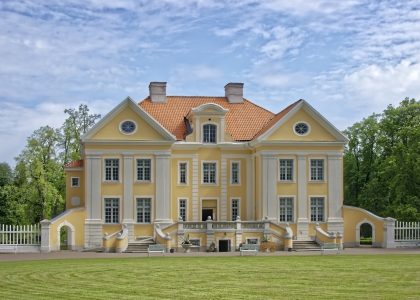 Departure to Tallinn with a stop at Lahemaa National Park, located only 50 kilometers away from Tallinn. It is one of the most beautiful national parks in Estonia, where you can see various species of animals, including moose, lynxes, and brown bears. Nature is also extremely diverse in Lahemaa National Park, so you can choose to wander through magical forests, explore bogs, or visit Palmse Manor house.
Afternoon arrival to Tallinn.
Overnight in Tallinn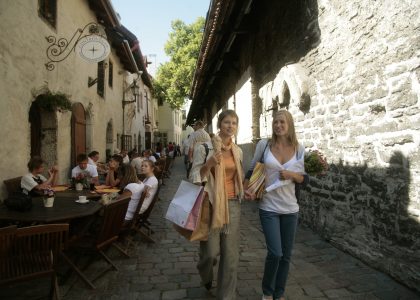 Full day to discover the beautiful medieval Capital of Estonia.
Afternoon we recommend to visit the Kadriorg Palace and Park. A short drive from the Old Town, this well proportioned Palace was built as a Summer Residence for Peter the Great and now houses art and artifacts from Russia and Estonia, including stunning fireplaces of the Dutch Oven variety. It is set in beautiful parkland that also houses a smaller palace, the official residence of the Estonian President, and a modern art gallery full of European Art. Close by is the Arena for the Song Festival
Rental car drop-off at the hotel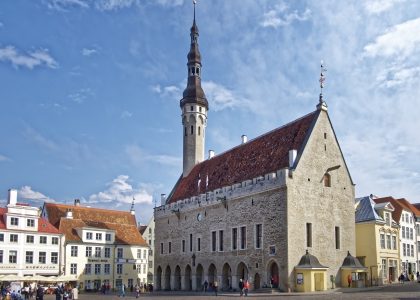 The trip ends after breakfast at the hotel in Tallinn.
There are no activities planned today, so you have free day to explore the medieval Old town of Tallinn.
Highlights
Medieval Tallinn Old Town
Price
Price for single occupancy
Price for double occupancy
Price for single occupancy
867.00 Euro per person in single room
Price for double occupancy
649.00 Euro per person in dbl room
Price for single occupancy
773.00 Euro per person in single room
Price for double occupancy
555.00 Euro per person in dbl room
Price for single occupancy
750.00 Euro per person in single room
Price for double occupancy
532.00 Euro per person in dbl room
What's included
9 x overnights at 3* hotels with central location
9 x breakfast
Private transfer from Vilnius airport to hotel in Vilnius
Rental car (standard class, automatic gearbox) for 8 days
Car drop off at your hotel in Tallinn
Information meeting with your travel consultant
Map of the Baltic States and detailed personal itinerary
24/7 helpline
What's not included
Flights to Vilnius / from Tallinn
Personal travel insurance
Gasoline/Petrol
Driving-Related Fees, ferry fees
Meals, drinks & entrance fees, unless otherwise stated
Any services not listed above as "Included"
Accommodation
| | | | |
| --- | --- | --- | --- |
| Vilnius | Hotel City Gate (or similar) | 3* hotel | |
| Nida | Hotel Jurate (or similar) | 3* hotel | |
| Kuldiga | Kuldigas Metropole (or similar) | 3* hotel | |
| Riga | Konventa Seta (or similar) | 3* hotel | |
| Tartu | Hotel Barclay (or similar) | 3* hotel | |
| Tallinn | Metropol Hotel (or similar) | 3* hotel | |