SELF-GUIDED WALKING TOUR IN THE BALTIC STATES
Duration
8 days / 7 nights
Date
May - September, 2021
ITINERARY
Day 1: Arrival to Vilnius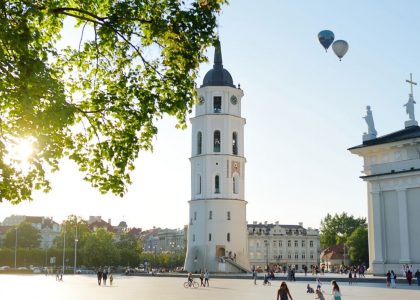 Arrival to Vilnius.
OPTIONAL Airport transfer to Hotel.
Check-in at your centrally located hotel
Welcoming meeting with Baltic Motion representative to discuss the detailed tour itinerary and hiking trails.
Free time to discover wonderful Vilnius Old Town by taking a relaxing wander through the maze of narrow cobbled streets passing old churches, parks.
Overnight in Vilnius.
Highlights
Unesco listed Vilnius Old Town
Day 2: Vilnius - Trakai - Vilnius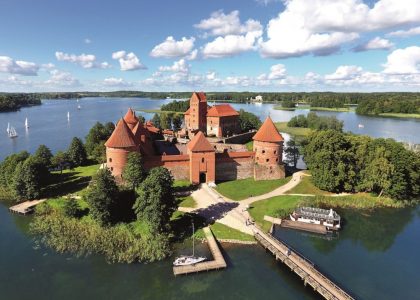 Take a short (30 minutes) train trip to Trakai – a cozy medieval town surrounded by picturesque lakes and forests. Trakai is a former capital of the Grand Dutchy of Lithuania famous for its castle located on the island.
This day offers two hikes to choose – a shorter one around the Trakai town and peninsula and a longer one with an extension to Varnikai Reserve that will lead you through an old forest and meadow offering nature lovers an opportunity to enjoy spectacular views and the rich natural biodiversity found here. Walking: Short route – 2 h, 7 km Long route – 5 h, 15 km
Departure back to Vilnius by train.
Overnight in Vilnius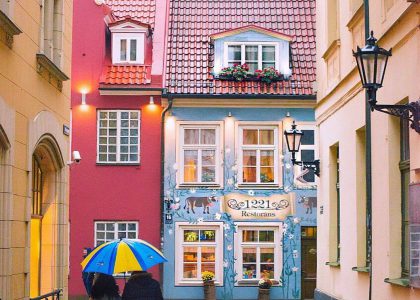 Today you will go to Latvia and start exploring another Baltic country.
In the morning you will board the Lux Express bus going directly to Riga. This premium coach company offers free coffee and wi-fi.
In 4 hours you will arrive to Riga where you will have the second half of the day to explore the charming Old town of Riga.
Overnight in Riga
Highlights
Old Town of Riga
District of the Art Nouveau architecture
Day 4: Riga - Jurmala - Riga
In the morning you will take a short train trip to Jurmala located 25 km from Riga. Jurmala is the largest seaside resort in the Baltic States. The town is known for its unique natural resources such as its sand dunes, pine forests. The town's architecture is represented by many styles including unique wooden architecture (late19th-early 20th cent.), classicism, Art Nouveau and national romanticism.
Walking from the train station along Baltic sea beach to the Open Air Museum of Jurmala (7 km). You can take a taxi back to the city or choose walking and discovering the beautiful town of Jurmala on the way back to the train station (6.7 km)
Return back by train to Riga
Optional tour: Sunrise at Kemeri National park + Jurmala (duration 5 -6 hours) 
You will be picked up from your hotel ~1,5 hours before the sunrise time. We'll take care of coffee/tea for you and also some fresh pastries so you can have that perfect start of the day! Private transfer from Riga to Kemeri National Park (50 km from Riga). Kemeri National Park offers a great opportunity to discover biological diversity, the unique Kemeri Bog. Walking the Great Kemeri Bog boardwalk hiking trail where visitors have a chance to explore the bog and its inhabitants. Distance 5,25 km. Let's chase the sunrise, let's wake up together with nature! Whether it is a sunny day or clouds are covering the sky – it will be beautiful. We promise!
After the bog, we'll drive through beautiful Jurmala with a stop at the beach and an optional stop at the viewing tower in Dzintari forest par
Overnight in Riga
Highlights
Walking along Baltic costline
Jurmala wooden architechture
Optional tour: Sunrise at Kemeri National park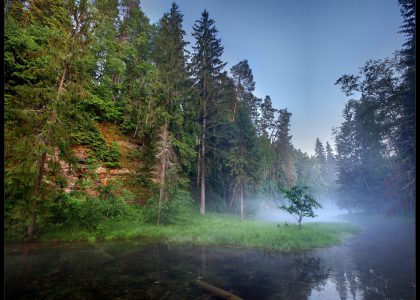 This day is dedicated to discovering Gauja National Park. You will leave Riga after breakfast by taking a one hour train ride to Sigulda.
Check-in at your centrally located hotel.
A short walk from your hotel to the Sigulda Cable car which offers a ride over the Gauja valley, enjoying the view of a wonderful landscape over a distance of multiple kilometers In a height of 43 m above ground.
Walking in Gauja National Park. During this day you will have a very picturesque walk in Sigulda and hike medieval castle ruins, hills, caves, cliffs, impressive forests and wonderful sights of river Gauja valley.
After the walk, you will take a cable car back to Sigulda.
Overnight in Sigulda
Highlights
Walking in Gauja National Park
Cable car ride over Gauja valley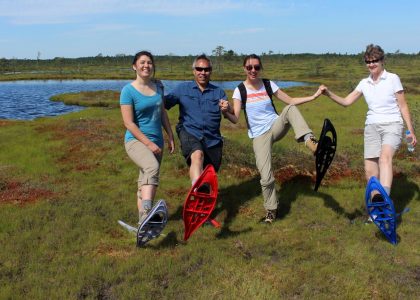 Private transfer from Sigulda to Parnu (175 km), one of the largest seaside resorts in Estonia.
Check-in at hotel in Parnu
Discover Parnu by your-self or participate at an optional bog shoe walking tour at Soomaa National Park.
Walking on the bogs has been suggested by Lonely Planet as one of the greatest activities in Estonia. Bogshoes have been used to walk on wetlands throughout the times. This footwear allows us access to the places where it is hard or even impossible to reach by foot.
NB! *From 23th of April to 24th of June we are not using bog shoes & we walk to the bog by wooden path or walk on the edge of bog (with rubber boots if necessary) & we are not entering deeper into bog because of nesting birds during this period!
Overnight in Parnu
Highlights
Optional: bog shoe walking in Soomaa National Park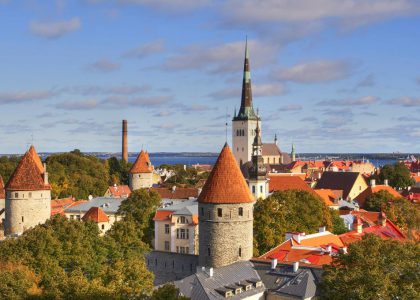 After breakfast leaving Parnu by bus to Tallinn, Estonia's capital  (1 hour 40 minutes ride).
Tallinn is famous for its well preserved medieval Old Town. Outside the city walls, there are beguiling districts of brightly painted wooden houses, parks, redeveloped docks, beaches, and forests.
Check-in at your centrally located hotel
Time to discover medieval Tallinn Old Town.
Overnight in Tallinn
Highlights
Medieval Tallinn Old Town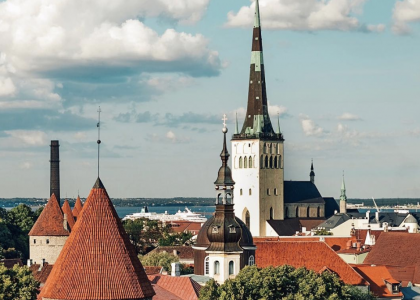 The trip ends after breakfast at the hotel in Tallinn.
There are no activities planned today, so you are free to depart from Tallinn at any time or stay an extra night in Tallinn
Price
Price for single occupancy
Price for double occupancy
Price for single occupancy
575.00 Euro per person
Price for double occupancy
409.00 Euro per person in double room
Price for single occupancy
546.00 Euro per person
Price for double occupancy
380.00 Euro per person in double room
What's included
7 x overnights in central located 3* hotels
7 x buffet breakfast
Route description + hiking maps
Vilnius city taxes
Bus ticket: Vilnius - Riga
Train ticket: Riga - Sigulda
Bus ticket: Parnu - Tallinn
Private transfer: Sigulda - Parnu
Return ticket for cable car in Sigulda
What's not included
Train tickets: Vilnius - Trakai - Vilnius
Train tickets: Riga - Jurmala - Riga
OPTIONAL TOUR: Sunrise at Kemeri National park + Jurmala - 75.00 Euro per person
OPTIONAL TOUR: Bog shoe walking tour at Soomaa National Park - 95.00 Euro per person
Accommodation
| | | | |
| --- | --- | --- | --- |
| Vilnius | City Gate | 3* hotel | |
| Riga | Rixwell Hotel Konventa Sēta | 3* hotel | Location: Old Town |
| Sigulda | Sigulda Hotel | 3* hotel | |
| Parnu | Hotel Tammsaare | 3* hotel | |
| Tallinn | GO Hotel Snelli | 3* hotel | |
Booking conditions
For more details please contact us by email at hello@balticmotion.com